Sustainability never tasted so good
Our mission is to make great wine that's also good for the planet. We source grapes from certified sustainable growers, make our wine in a certified sustainable winery, and bottle it in a solar-powered bottling facility. We're committed to sustainable practices that are good for our team, our land, our partners, and everyone who enjoys our wine.
Waste No Water
We recycle all of the water we use in the winemaking process. To do it, we employ roughly 10 million worms in 12 Olympic swimming pool-sized worm beds. It's one of the largest worm-powered waste water recycling systems in the world and believe us, those worms love their jobs.
Harness the Sun
We've installed over 5,000 solar panels on our winery. They produce enough energy to power 80% of our warehouse and bottling facility (and charge our employees electric vehicles)
California Sustainable
We work with (and help our partners become) certified sustainable growers to make sure this wonderful land continues producing its celebrated grapes for generations to come.
We're proud to be a Certified B Corporation. Because we believe good wine can do more than fill your glass.
We make good on our promise to the people who make and drink our wines.

We do good in the communities we all share.

We work toward a better future for the planet we call home.
Our Certifications
B CORPORATION CERTIFIED™

As a Certified B Corporation, we meet standards of social and environmental performance, transparency, and accountability.

Certified California Sustainable Vineyard & Winery

We're proud to be recognized as sustainable by the leading certification body for the California winemaking industry.

True Zero Gold Certified

We keep 99.3% of the materials used in our winemaking process from reaching the landfill. From recycling all recyclable materials to treating all winemaking wastewater to returning used wine barrels to their carbon base — we reduce, reuse, and recycle everything we can.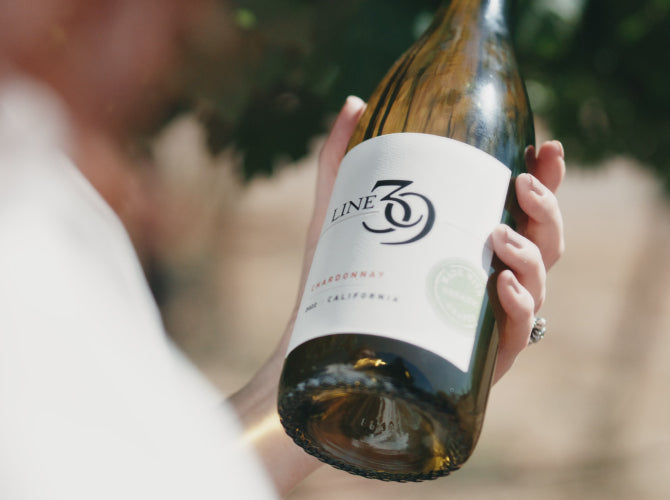 Line 39 Organic Wines
Line 39 Organic builds on our commitment to sustainability and environmental stewardship by embracing farming practices that prioritize the health of the vineyard and environment, yielding healthier berries with a richer, more complex flavor profile -a polaroid of a place and time.

By choosing organic, wine fans enjoy a unique taste experience that supports the efforts of organic farmers and contributes to a more sustainable and environmentally friendly approach to winemaking.